Lindsay Lohan and Husband Bader Shammas Embrace Parenthood with the Arrival of Son Luai.
Although Lindsay's rep reported the announcement on Monday, they have not revealed the baby's due date. In her statement, the rep expressed that the family is overjoyed and in love. Lindsay's son is named Luai, which means shield or protector, according to the rep.
Lindsay Lohan first announced her pregnancy in March, sharing several baby bump photos on her Instagram page. The 37-year-old captioned one of the photos, expressing her blessings and excitement while informing her fans and followers about her pregnancy journey.
View this post on Instagram
A few days earlier, Lindsay gave her followers a sneak peek of her ocean-themed nursery on Instagram. She expressed her excitement about showcasing her nursery and the collection she designed with @nestigbaby. She described everything as inspired by the beach, creating a peaceful and playful environment for little ones.
In a recent interview, Lindsay elaborated on the inspiration behind the motif. She explained that she feels peaceful by the ocean and wanted to create a space where she and her little one could share that feeling. Lindsay also shared her thoughts on the seaside mural, mentioning how the classic planes and sailboat combined with the fresh and unexpected almost-rainbow watercolor effect warm the space and make her excited to point out all the cute little elements to her baby.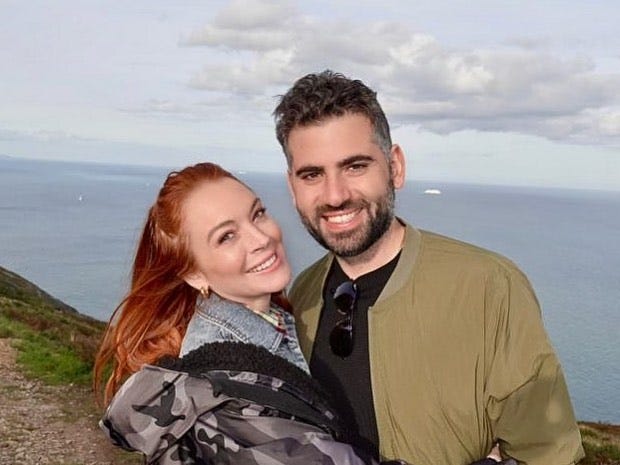 Lindsay has been dating her businessman and banker Beau since February 2020, and they got engaged in November of the following year. They had a private wedding ceremony in April of last year, but Lindsay delayed announcing their marriage until July, referring to Bader as her "husband."
After Lindsay's announcement on Monday, fans and followers flooded her Instagram page with congratulatory messages.