American actor and filmmaker, Clint Eastwood has cast three young Americans who stopped a terrorist attack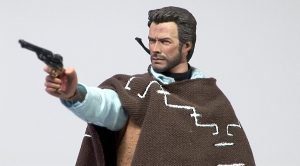 on a high-speed train to play themselves in "The 15:17 to Paris".
The three men, Anthony Sadler, Alek Skarlatos and Spencer Stone were traveling through Europe when they overpowered a man with an AK-47 on a Paris-bound service carrying more than 500 passengers.
Eastwood commenced a thorough search for the actors who would portray the three Americans. The studio and the filmmaker decided at the long run to have Sadler, Skarlatos and Stone portray themselves.
The film tells the story of the lives of friends from the struggles of childhood through finding their footing to the series of unlikely events leading up to the thwarted attack.
They swung into action and stopped heavily armed Ayoub El Khazzani from completing an attack on the train from Brussels on August 21, 2015.
They have since then been hailed as heroes both in the United States and in France, where they were awarded the Legion of Honor, the country's highest decoration.
The movie also stars Jenna Fischer, Judy Greer and Ray Corasani.