Floyd Mayweather has challenged Conor McGregor to bet his purse ahead of their Las Vegas showdown on August the 26th.
Five-weight world boxing champion Mayweather and UFC superstar McGregor traded insults once again this time in Toronto, Canada as they continued their promotional world tour ahead of their bout.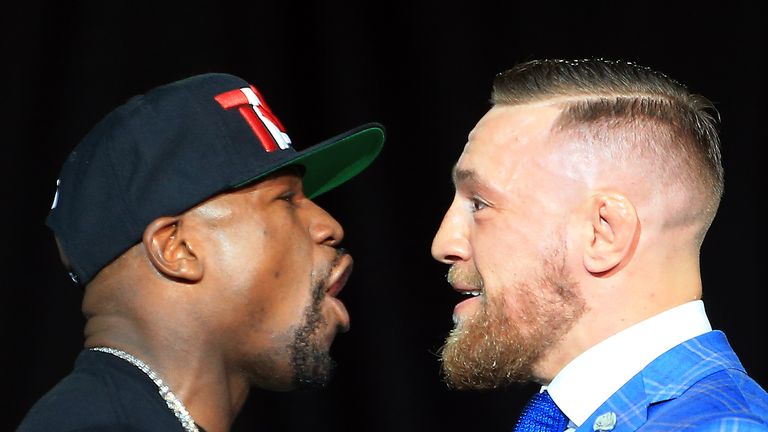 The 40-year-old American admitted on Tuesday he was struggling to "push his body" in training as he prepares to return to the ring following a near two-year hiatus, while McGregor predicted he will claim a fourth-round knockout victory.
Mayweather still remains the favourite to secure victory over McGregor and made another bold suggestion with just over a month to go until their clash.