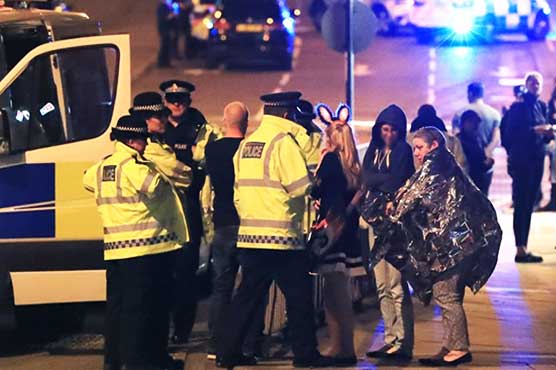 American pop star, Ariana Grande has put out a statement following the explosion that claimed the lives of at least 20 people and injured more than 50 others outside her Manchester Arena.
She tweeted "broken. from the bottom of my heart, i am so so sorry. i don't have words."
Grande who is currently on her European tour has suspended the tour.
Other celebrities took to twitter to express their grief.
Bruno Mars tweeted, "God bless the family and friends affected by this nightmare."
The Rock shared on Twitter "Our prayers and strength to the victims and their families involved in this tragedy in Manchester. Stay strong."
And Demi Lovato tweeted
Tearing up imagining innocent concert goers losing their lives.. praying for everyone and all #arianators.?