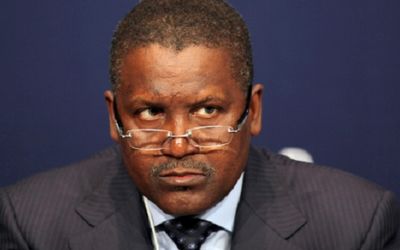 TVC E.  According to the latest ranking released by Forbes 19 year old Alexandra Andresen joins the list of world's billionaires beating Aliko Dangote.
Bill Gates, still tops the list of world's richest men for the third consecutive year as Africa's only man initially on the top 50 list dropped to 51st after being 37th on the list.
Africa's richest man, Aliko Dangote, has dropped in the yearly ranking of the world's richest men as 19-year-old Norwegian, Alexandra Andresen  takes over.
Åse-Berit Jamne In 1849 her great, great, great grandfather founded what was to become Norway's leading cigarette producer but in 2005, the family sold the company for ethical reasons, netting $500 million.
Andresen, is ranked 1,476 among the 1,810 people on the list while her sister, Katharina, 20, is the second youngest on the list.